SiriusXM® Satellite Radio Antennas
When it comes to antenna design and manufacturing we don't mess around. Our PRO500 and PRO600 line of antennas are high quality SiriusXM® commercial grade antennas with high-gain and front-end filters for maximum signal reception. To top if off... all of our antennas are handmade in the USA and fully tested for performance and quality inspected prior to packaging.
Show Now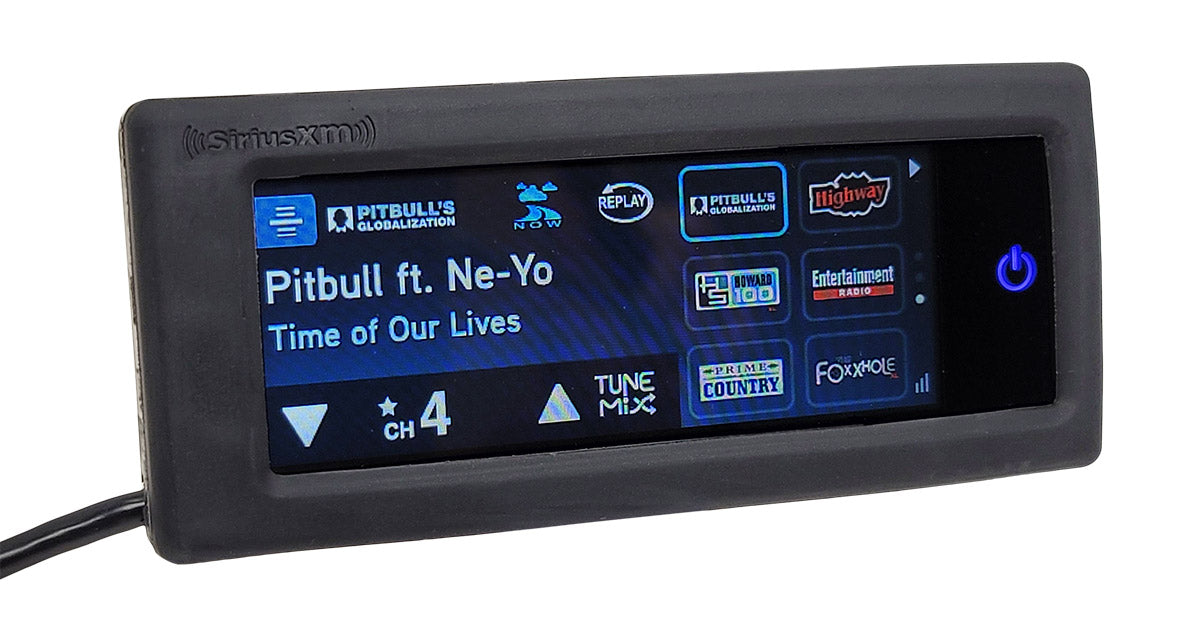 SiriusXM® Motorcycle & UTV Installation Kits
Signal Distribution Systems
Connect multiple SiriusXM Radio receivers to a single Pixel PRO500 or PRO600 antenna with our SiriusXM® signal splitter kits. Use our 2-way and 4-way splitters along with passive couplers to create large signal distribution systems. These systems are perfect for installations such as hospital operating rooms, multi-zone hospitality and other home and commercial installations.
Shop Now
Signal Distribution Design Services
Have a large installation but don't know where to begin? Let our staff build an installation diagram for you and your team using Lucid Chart Design Tools. Each design is specifically catered to your project needs and includes instructions and recommendations on the installation location of each component. We also include a BOM (build of material) with each design to help make your project run smoother. All design services are discounted when you purchase a signal distribution system.
Learn More
Connect with Us via EDI
Whether you are a large retailer, distributor or small installation shop working with Pixel Technologies is easy. From ordering, product information exchange, and invoicing all processes are streamlined with direct EDI integration from SPS Commerce. Contact us today to learn more about connecting with us via EDI.
Contact Us